MEETING OF LEADERS OF THE FOOD INDUSTRY, AGRICULTURAL SECTOR, HORECA BUSINESS, PACKAGING AND COLD STORAGE INDUSTRIES FROM 39 COUNTRIES OF THE WORLD AT ON ONE EXHIBITION PLATFORM
FROM NOVEMBER 1 TO NOVEMBER 3, 2023, THE ANNUAL FOOD INDUSTRY EVENTS WEEK WILL BE HELD IN ALMATY, IN ATAKENT EXHIBITION CENTER, WHICH WILL PROVIDE UNIQUE OPPORTUNITY FOR REPRESENTATIVES OF THE FOOD INDUSTRY, AGRICULTURE, LOGISTICS, PACKAGING AND HOSPITALITY INDUSTRIES TO GET TOGETHER AND DISCUSS THE LATEST TRENDS, INNOVATIONS AND CHALLENGES IN THE AREAS THEY ARE ENGAGED IN.
Five specialized events will be held at once: FoodExpo Qazaqstan exhibition in the field of food industry, AgroWorld Qazaqstan exhibition in the field of agriculture, ColdChain Qazaqstan exhibition in the field of cold logistics, QazPack exhibition in the field of packaging and labels, HoRexExpo Qazaqstan exhibition in the field of hospitality and cleanliness industry.
Every year the exhibitions bring together more than 5 thousand industry specialists on one platform. This year, representatives of 577 companies from 39 countries of the world will gather together in Almaty: Austria, Belarus, Belgium, Bulgaria, Great Britain, Hungary, Vietnam, Germany, Denmark, India, Indonesia, Jordan, Iran, Spain, Italy, Kazakhstan, China, Kyrgyzstan, Lithuania, Malaysia, the Netherlands, the UAE, Poland, Russia, Serbia, Slovenia, the USA, Thailand, Turkmenistan, Turkey, Uzbekistan, Ukraine, Finland, France, Czech Republic, Switzerland, Sri Lanka, South Korea, Japan.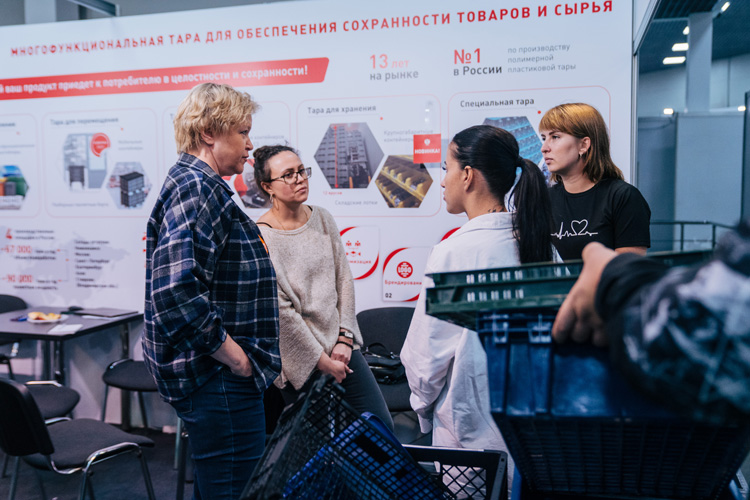 Food Industry Week is aimed at the comprehensive growth and development of enterprises in the agro-industrial complex and related industries, discovering new market needs for modern technologies and innovative solutions, as well as discussing current challenges and concerns. This year the scale of expo events has increased significantly. Besides increased exhibition area (12,500 sq.m.), the composition of exhibitors and their geography has expanded, thus 45% of the total number of participants are debuting companies. For the first time, 261 companies will present their stands to a wide audience. An increase in the number of exhibitors and the diversity of the countries they represent, as well as a qualitative expansion of the business program, will directly affect the growth in the number of professional event visitors.
306 companies from 32 countries – Austria, Belarus, Belgium, Bulgaria, Hungary, Vietnam, Germany, Denmark, India, Indonesia, Iran, Italy, Kazakhstan, China, Kyrgyzstan, Lithuania, Malaysia, the Netherlands, the UAE, Poland, Russia, Slovenia, the USA, Turkmenistan, Turkey, Uzbekistan, France, Czech Republic, Switzerland, Sri Lanka, South Korea, Japan –will present their products at the 25th anniversary FoodExpo Qazaqstan 2023 exhibition. Manufacturers from 8 countries – Belarus, Hungary, Indonesia, Poland, Russia, the USA, Sri Lanka and South Korea – will participate with national expositions under the single flag of their country.
A distinctive feature of this year is the large number of participants in the specialized sector of equipment and ingredients for the confectionery and bakery industries. Wide geographical representation of exhibitors offering equipment for dairy and meat processing enterprises. The "Food Industry Ingredients" thematic exposition has grown significantly; the "Meat and Meat Products" section will also be widely represented by leading Kazakh and international enterprises.
Traditionally, a retail center will operate in the venue that will provide direct negotiations between suppliers and retail networks and distributors. As part of the exhibition, a professional competition-tasting of food and beverages called "Best Product FoodExpo Qazaqstan 2023" will be held; in 2023, 104 products will compete for championship in 14 categories.
The business program will also include a business session: "Sustainable development in food production – from raw materials to packaging" (General partner of the session – PepsiCo) and an expert session: "Production engineering, management and marketing in food industry enterprises" (Partners – RainSet Central Asia, Carlsberg, Kazakhstan, Tekhnostil).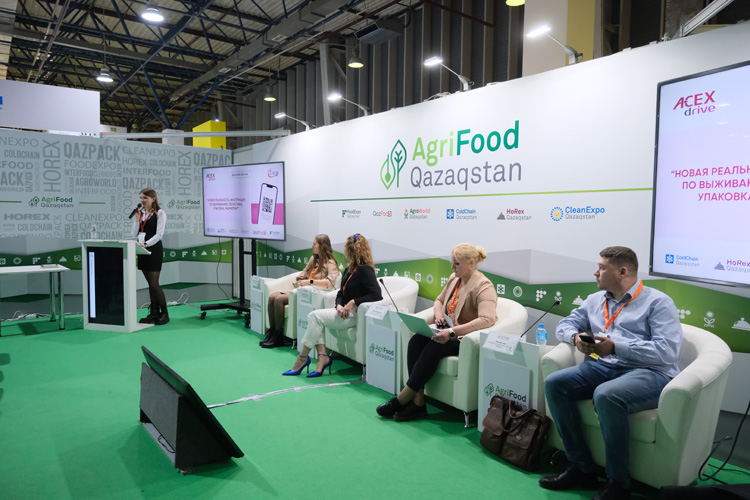 AgroWorld Qazaqstan exhibition focuses on the agricultural sector and provides a platform to demonstrate the latest achievements in agriculture, livestock, horticulture, poultry and crop production industries. 176 companies from 22 countries are taking part in the exhibition in 2023: Austria, Belarus, Belgium, Great Britain, Germany, Denmark, Jordan, Spain, Italy, Kazakhstan, China, Korea, Kyrgyzstan, the Netherlands, Poland, Russia, Serbia, Slovenia, Thailand, Turkey, Finland and France. One of Kazakhstan's key partners in agriculture is the Netherlands; this year they will participate as a Partner Country in the exhibition. More than 25 Dutch manufacturers will present their products with a large National stand demonstrating advanced solutions in the fields of greenhouses, poultry, horticulture, seeds production, modern food industry, livestock farming, dairy farms, storage, biological protection, irrigation, fertilizers, precision farming, greenhouse technologies, fruit and vegetable processing, and water use. South Korea will present two collective stands and Russia will present its regional stands. Much attention will be paid to equipment and technologies for the poultry industry. AgroWorld Qazaqstan is the only exhibition platform representing this sector of the country's agricultural and industrial complex. AgriFood Forum Qazaqstan is a unified three-day business program, that will include the following sessions in its schedule:
Seminar of the Union of Poultry Farmers of Kazakhstan (Partner – Avimak, SV Agros)
Panel discussion of Fruit Business (Session organizer – Dutch Fruit Solutions Kazakhstan and the Association of Gardeners of the Almaty Region)
Workshop from an expert: "Needs and priority tasks of the agricultural and industrial complex of Kazakhstan" (Partner of the session – Union of Potato and Vegetable Growers of Kazakhstan)
Business session: "Solutions combining nature and technology" (Session partner – Embassy of the Kingdom of the Netherlands and the Greenhouse Union of Kazakhstan)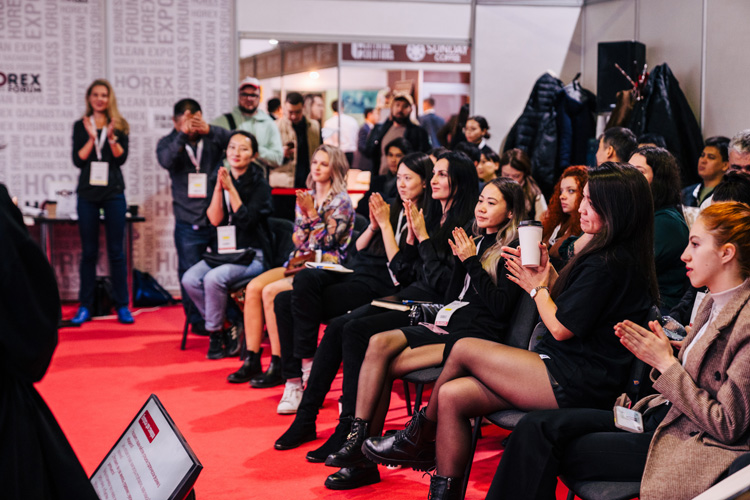 HoRex Qazaqstan is an exhibition for hospitality and cleaning industry professionals, offering a wide range of products and services for hotels, restaurants, cafes and cleaning companies. 53 exhibitors from 9 countries, such as Belarus, Iran, Kazakhstan, China, the Netherlands, the UAE, Russia, the USA, Turkey, will present the latest equipment and products at their stands, as well as the best developments of domestic and foreign manufacturers, including suppliers and manufacturers equipment for HoReCa sector, food and drinks, dairy products, coffee, dishes and equipment, consumables, household and professional chemicals, as well as cleaning equipment. Evidence of the exhibition importance was the return of the largest founding companies of the market: Cleanetica LLP in the Clean Expo segment, and Gastrotek in HoReCa industry. Within three days, HoReCa market professionals will be able to attend an educational event, which will once again amaze Horex Business Forum participants with its variety of experts speakers and the relevance of the issues discussed. The leading idea of this year will be the theme "Personnel problems, recruitment process, working with a team", corresponding to the most pressing issues not only of HoReCa market, but also of many other industries at the present time. The forum will include 16 business sessions, and 17 expert practitioners will take part in it. The following topics will be covered during the Forum:
November 1: Topic of the day: "Employer brand, best HR practices in 2023";
November 2: Topic of the day: "Team management practices, personal effectiveness of owners and managers";
November 3: Topic of the day: "TOP service and sales tools";
Round table "Small and medium-sized businesses: support programs and current trends."
The partners of Horex Business Forum are Probarista.kz and The Guests Studio, the project was supported by KAHR Kazakhstan Association of Hotels and Restaurants.
A unique event in the field of packaging and labels, which will present innovative materials, technologies and equipment for product packaging, QazPack 2023 exhibition also shows tremendous growth compared to 2022. 65 companies from 12 countries – Germany, Iran, Italy, Kazakhstan, Kyrgyzstan, China, the Netherlands, Poland, Russia, the USA, Turkey, Uzbekistan – will present their stands to a wide audience of professional visitors. Participants will present raw materials and semi-finished products for manufacturing, labels, containers and packaging, materials for packaging production and packaging products, disposable tableware and PET containers, equipment for packaging production, labeling, coding, label production and packaging printing.
ColdChain Qazaqstan exhibition focuses on cold logistics, offering participants a unique opportunity to learn about the latest technologies and trends in the field of transportation and storage of products at low temperatures. 11 manufacturing companies from Germany, Kazakhstan, China, the Netherlands, Russia and Turkey will present their products at the exhibition in 2023. The participants will present warehouse automation systems, modern refrigerators, cold chain monitoring and management technologies, as well as innovative materials for packaging and product safety during transportation. As part of the business program of the exhibition, there will be a seminar from practical experts such as Guentner Kazakhstan on the topic: "Warehouse refrigeration: ways to optimize energy consumption and increase efficiency."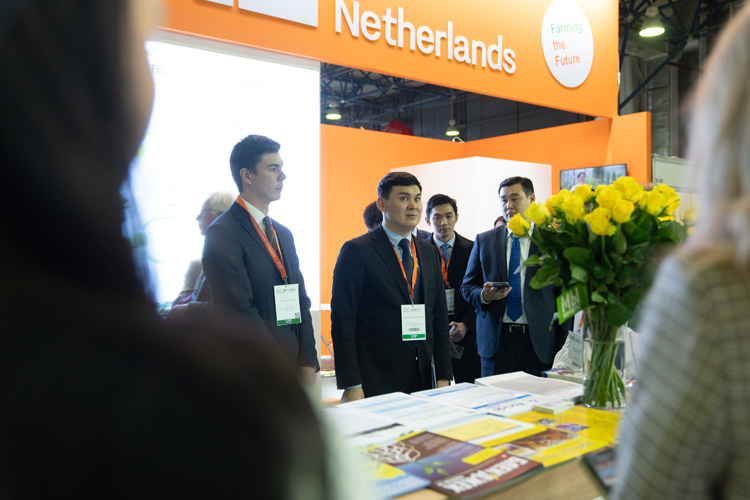 Another innovation this year was the launch of the ITECA.EVENTS mobile application, the main task of which is to create ideal business communications between visitors and participants. The application operates using artificial intelligence, advanced algorithms to improve interaction and exchange of contacts with the ability to schedule meetings, collect leads, and use the most relevant information on mobile. In short, ITECA.EVENTS is the entire exhibition in digital format on your personal device.
It is worth noting that "Food Industry Events Wee brings together five key events in related industries under its auspices, creating a unique platform for exchanging experiences, establishing business contacts and demonstrating the latest achievements in each industry. This makes Food Industry Events Week an important event on the calendar of every professional working in these fields.
The exhibition is organized by ITECA Kazakhstan exhibition company and its international partner – ICA Events Group of Companies.
Official support for the exhibitions was provided by the Ministry of Agriculture of the Republic of Kazakhstan and the Akim's Office of Almaty.
The business program schedule, list of participants and other more detailed information is available on the event websites: