Specialised bakery section gathers momentum
The ever-growing market of bakery and confectionery products in Kazakhstan and Central Asia means the dedicated bakery section of WorldFood Kazakhstan, the 16th Central Asian International Food Industry Exhibition, has grown by 50%.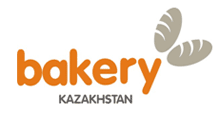 Over 20 participating companies from Greece, Italy, Kazakhstan, Russia and the Czech Republic will display a large selection of bakery equipment, ingredients and packaging solutions. Products to showcase include: ovens, lines for confectionery production, biscuits, moulds, ingredients, yeast, equipment for pasta production, packaging for baked goods, and much more.
Favorit Tekhno will present the largest stand – their equipment will take up 150sqm of exhibition space. Furthermore, the national stand of the Czech Republic will exhibit with J4, Topos, Revent, Mauting, Retigo, Kornfile and other bakery companies.
For the first time, the Greek company JohnLappas, will present their ovens, mixers and equipment for the production of baklava, the popular Eastern sweet. The show will also welcome repeat exhibitors, including: Sunrise, Commercial Design, Technoservice Plus, Makiz Ural, MFT-Almaty and Dinastiya, who will display pizza ovens and appliances. In addition, Padovani will exhibit equipment for biscuits and cakes, and EcoPack will showcase paper packaging for finished products.
"I am very pleased about the growth in quantity and quality of the Bakery section. This positive trend endorses the conceptual changes we made to the event in 2013. The total number of exhibitors at WorldFood Kazakhstan 2013 is now over 370 companies from 35 countries," said Anna Bychkova, Project Director at Iteca.
The Bakery section complements the Horex exhibition, entitled 'Everything for hotels, restaurants and supermarkets'. During the event from 5 to 8 November, pavilion 10 of the Atakent exhibition centre will be filled with the aroma of freshly baked foods, as companies will have live demonstrations of their products in action, cooking at their stand.
Heads of confectionery plants, delicatessens and bakeries can learn about new technologies, sample products and source new suppliers.
WorldFoodKazakhstan covers the entire spectrum of the food industry – from production and processing lines, refrigeration and heating equipment, packaging equipment and ingredients to fitting out cafes and shops, sales, process optimisation, and the finished product. A comprehensive business programme covers the latest developments in the Kazakh and international markets.
For more information, visit www.worldfood.kz.