How to start making money on coffee? Ria Vendors Vostok LLC will tell you
How to start making money on coffee and quickly reach payback? The answer to this question was shared by the participant of the HoRex Qazaqstan 2022 exhibition - Ria Vendors Vostok LLC, a supplier of Italian automatic coffee machines.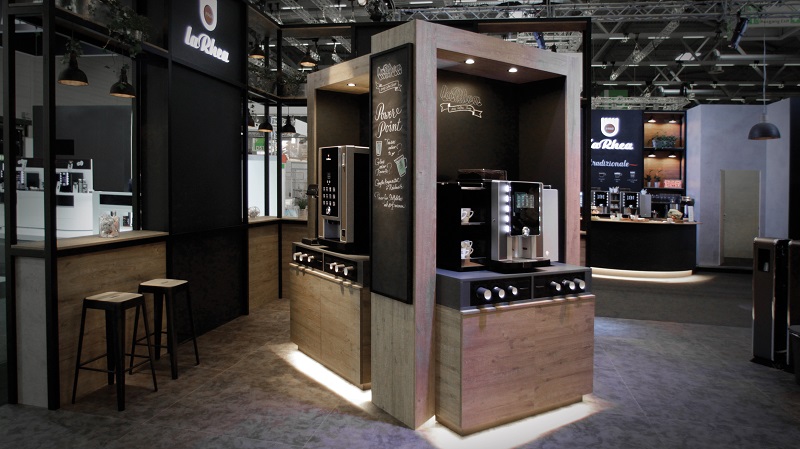 Coffee is one of the most popular drinks of our time. Most of our fellow citizens cannot imagine a morning without a cup of invigorating cappuccino or latte.
With Italian coffee machines of the world-famous Rheavendors brand, you can make money without extra effort and be confident in the fast payback of equipment and in the reliability of high-class European equipment. The secrets of success will be revealed to the visitors of the stand.
Rheavendors Group of Companies has been producing coffee equipment since 1960; the plant is located in Italy and values its reputation as a leader in technology and a responsible partner.
Ria Vendors Vostok LLC, the official representative office of the plant in the EAEU countries, will again present at the exhibition a wide range of automatic coffee machines running on dry and live milk, machines for soft drinks, as well as coffee corners for the popular self-service business.
The General Director of the representative office, the Technical Director will be present at the stand and you will be able to personally discuss prices, individual conditions, conclude a contract, as well as ask all technical questions about the operation and maintenance of coffee machines.
Ria Vendors Vostok LLC has partners in Kazakhstan with trained personnel who will provide professional service of Rheavendors brand equipment.
The prices for Rheavendors coffee machines are considered to be the most acceptable, balanced and meeting the price-quality criteria. The maintenance of the machines is very convenient and understandable, and the cost of consumables is the lowest among analogues, and the reliability is truly legendary, as evidenced by many reviews from the owners of coffee machines on the Internet.
It is not for nothing that all leading coffee producers, vending operators and roasters have been building their business on Rheavendors machines for many years.
Special discounts are provided for all visitors of the Ria Vendors Vostok stand.
The participant invites all coffee lovers to a cup of fragrant hot drink!