Unique technologies from Italy at the stand of "Ria Vendorz Vostok" company
Ria Vendorz Vostok LLC - official representative of Italian Rheavendors plant in Russia, Belarus and Kazakhstan - will again take part at Horex Kazakhstan exhibition. At its stand, the participant presents unique coffee machines for HoReCa and Office Customer Service, as well as vending equipment Free Standing Vending machines.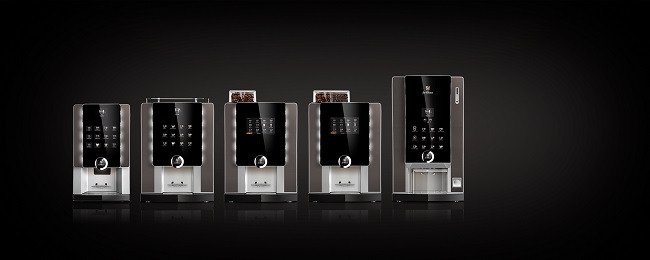 More about some products of the participant:
"V +", one-of-a-kind complex, hot + cold drinks "CoCo". The kit includes the following items:
• laRheaCoolAqua + - machine for making of soft drinks based on syrups. The device prepares sparkling filtered water with rich fruit syrups that have a pleasant taste and quench thirst. Using 1 liter of syrup we can obtain 7 liters of drinks. Mix the drink to your taste.
• COOL AQUA + creates your favorite drink using 1 part of fruit syrup and 6 parts of water: without gas, cooled without gas, cooled sparkling. Plus 2 tastes we can get 9 refreshing drinks.
Professional coffee machine, "Ec Professional" series, performed by LaRhea. Advantages of eC Professional coffee machine are its elegant appearance and compact dimensions (width 315mm, height 550mm, depth 500mm).
Varigrind is a coffee grinder with automatically changeable, depending on your desires, grinding. For each drink one of 3 degrees of grinding is set.
Varitherm is induction water heater that allows not only to save energy, but also provides ability to prepare each drink at ideal temperature for it.
And finally, familiar to the entire coffee world, Variflex brewing unit allows you to brew beverages using individual amount of coffee and provides consistent quality from cup to cup. 12 professional drinks based on grain coffee, natural or powdered milk!
Within the framework of the exhibition, the lowest price for the range of products of Ria Vendorz Vostok LLC will be offered only to visitors of the stand.